Systematizing TinyPilot
Indie Hackers - April 22, 2021
Michael Lynch (@deliberatecoder)
Problem
How can I take a two-week vacation from TinyPilot?
Obstacle #1: Order fulfillment
All TinyPilot stock is in my house
My girlfriend is the fulfillment manager

She prints shipping labels, packs outgoing orders, schedules pickups
Obstacle #2: Stock replenishment
Two weeks can clear us out

A spike in sales can (and has) exhausted our inventory within two weeks

My girlfriend and I share responsibilities in reordering parts
Obstacle #3: Low bus factor
My girlfriend returns to grad school in June

Her availability shrinks to 5 hours per week
She currently works between 6 and 25 hours per week
Obstacle #4: Customer support
TinyPilot receives one to six customer support requests per day
I'm the only one who manages customer support
Notable things about the job
Pay is $16/hr

Higher than other jobs in the area that require no degree
e.g., Subway pays cashiers $13-15/hr
Notable things about the job
Emphasis on non-monetary benefits

Flexible hours
Work with a growing "tech startup"
Sharing on Facebook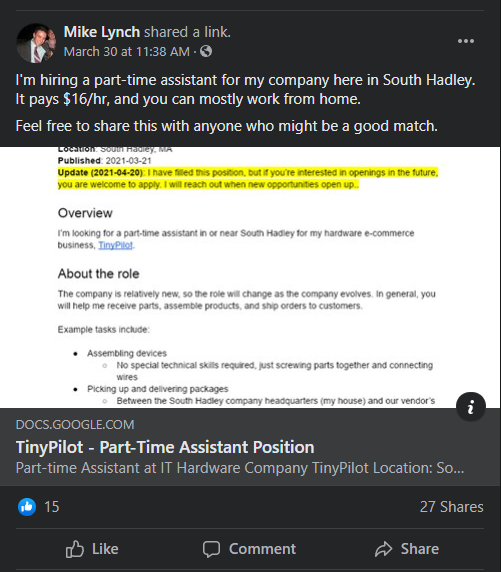 Sharing on Craigslist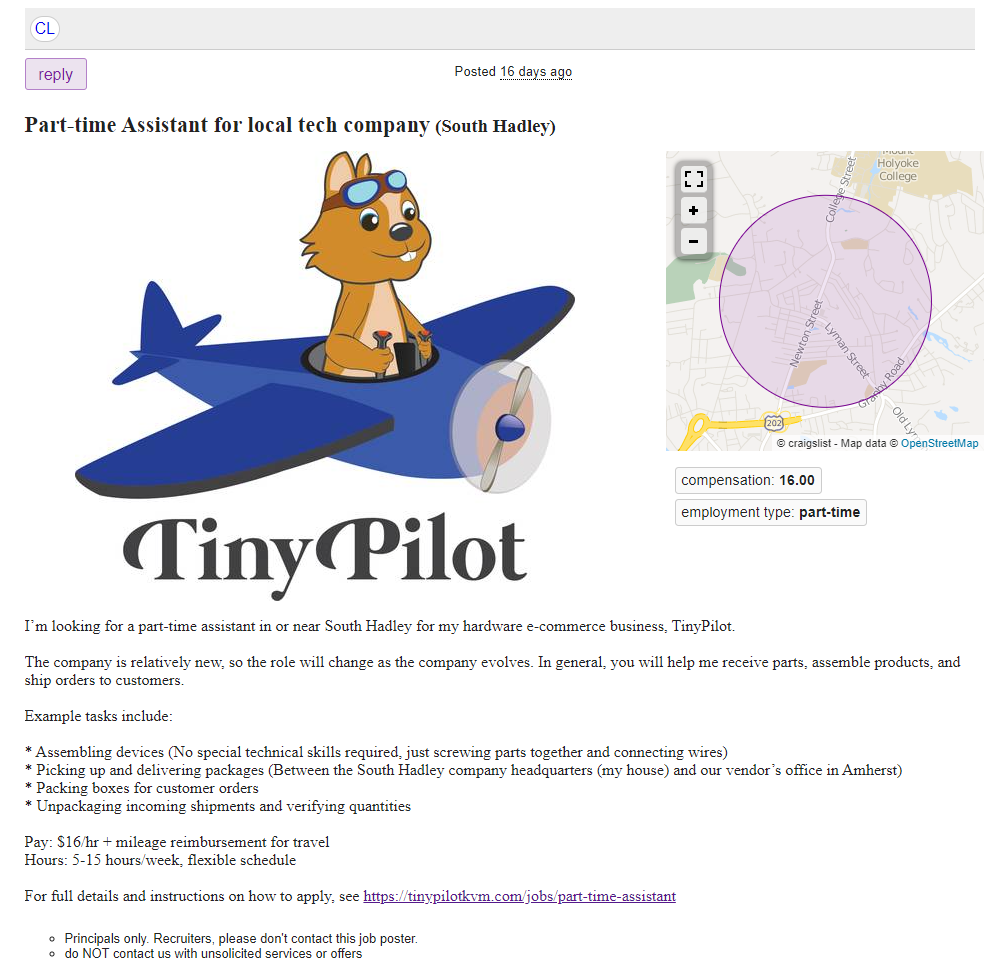 Sharing Results
| Channel | Applications | Interviews | Hires |
| --- | --- | --- | --- |
| Personal connections | 0 | 0 | 0 |
| Local facebook groups | 5 | 2 | 1 |
| Craigslist | 6 | 1 | 1 |
Application process
Didn't follow instructions: archive email, no response

Filtered most candidates at this stage

Not a good match on paper: Email response
Strong candidate: Offer interview
Good interview: Offer job
New employee training: start small
Assemble power connectors
Do functional testing of power connectors
Assemble Voyagers
Do functional testing of Voyagers
New employee training gotchas
Hard to create training manuals!

Took 5-8 hours of writing per task
Hiring "real" employees
Before this, I'd always hired contractors
This role doesn't match IRS definition of contractor
Need to do tax withholding, provide legal notices, etc.
JustWorks as a PEO
JustWorks is okay so far

They keep asking me the same questions over and over
Keep trying to upsell me different services
They hide the fact that it takes 2 weeks to activate your account
Office space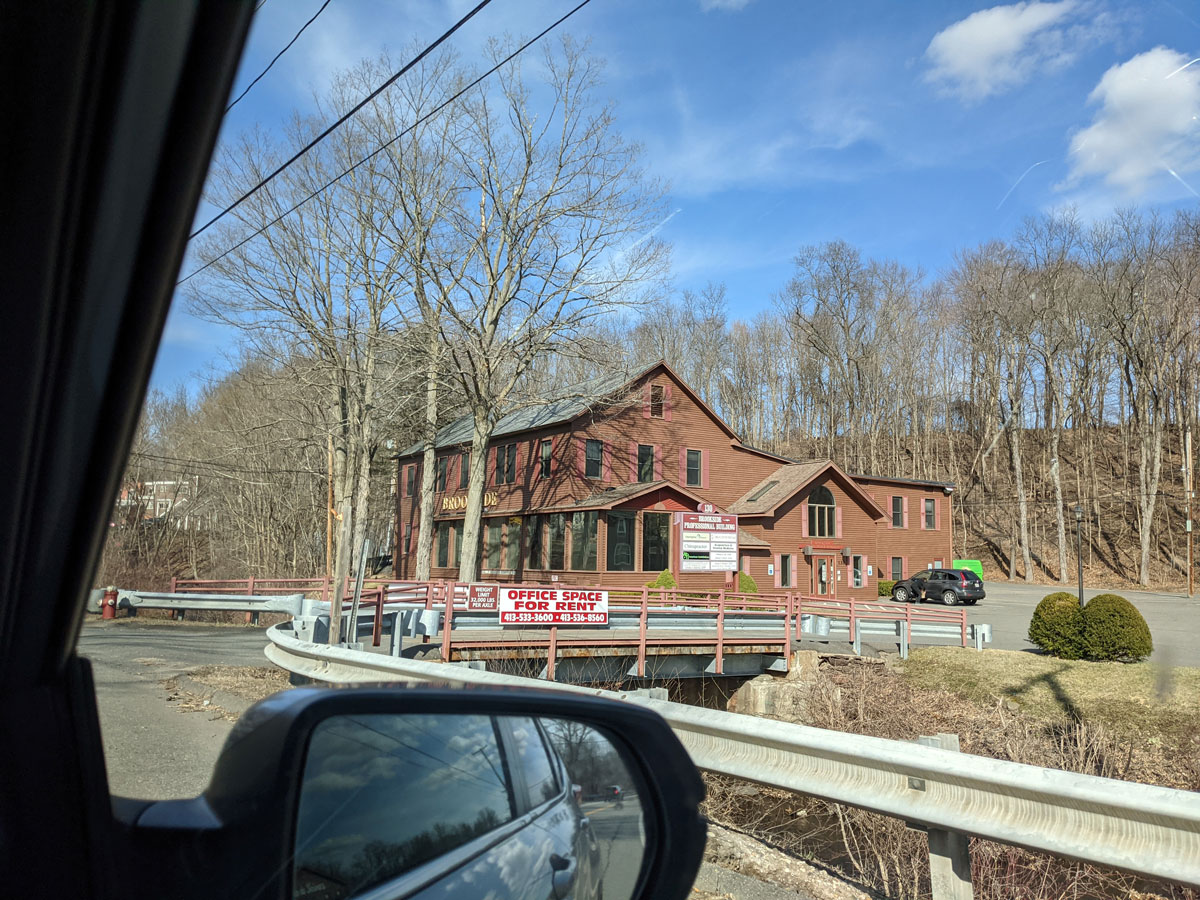 Office space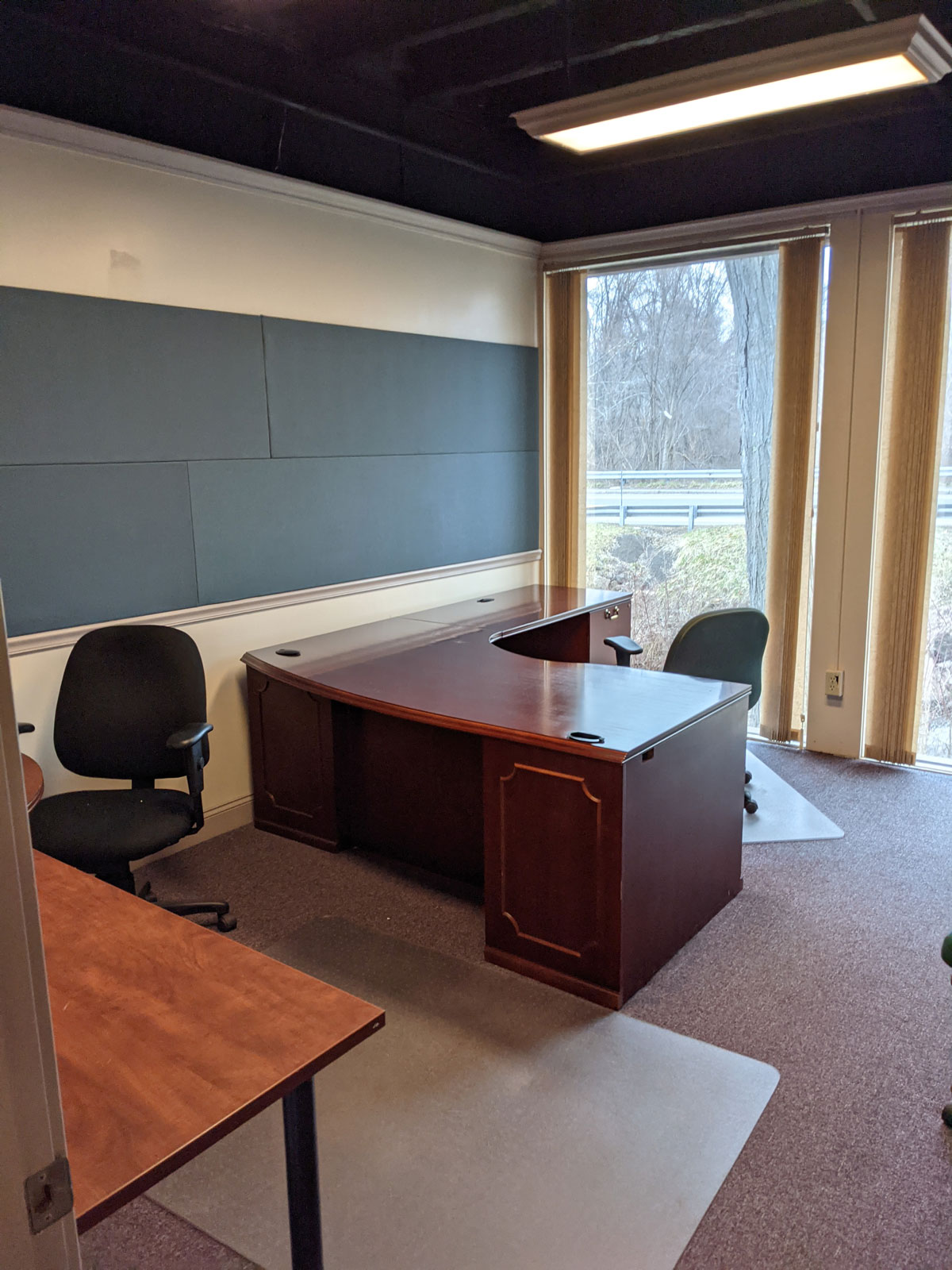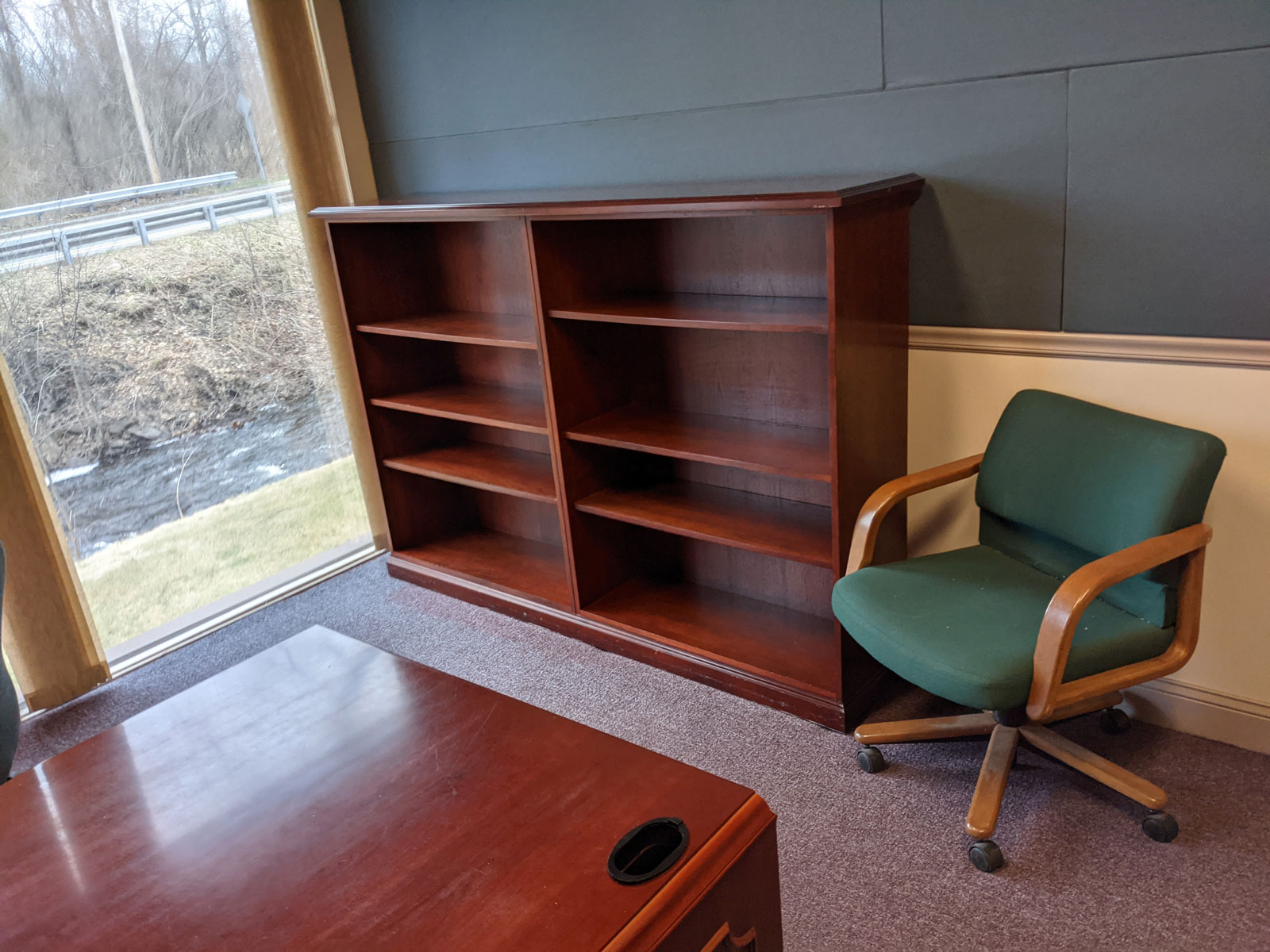 Office space
15-minute walk from my house
$550/month

Includes furniture and utilities
Leasing process
Only received a paper copy to sign
Asked a lawyer to review a week ago

Still waiting for results
The office timeline
Move processes in phases from my house to the office
Product assembly
Functional testing
Pre-packing
Fulfillment