Scaling Customer Support for TinyPilot
Indie Hackers - January 28, 2022
Michael Lynch (@deliberatecoder)
In the beginning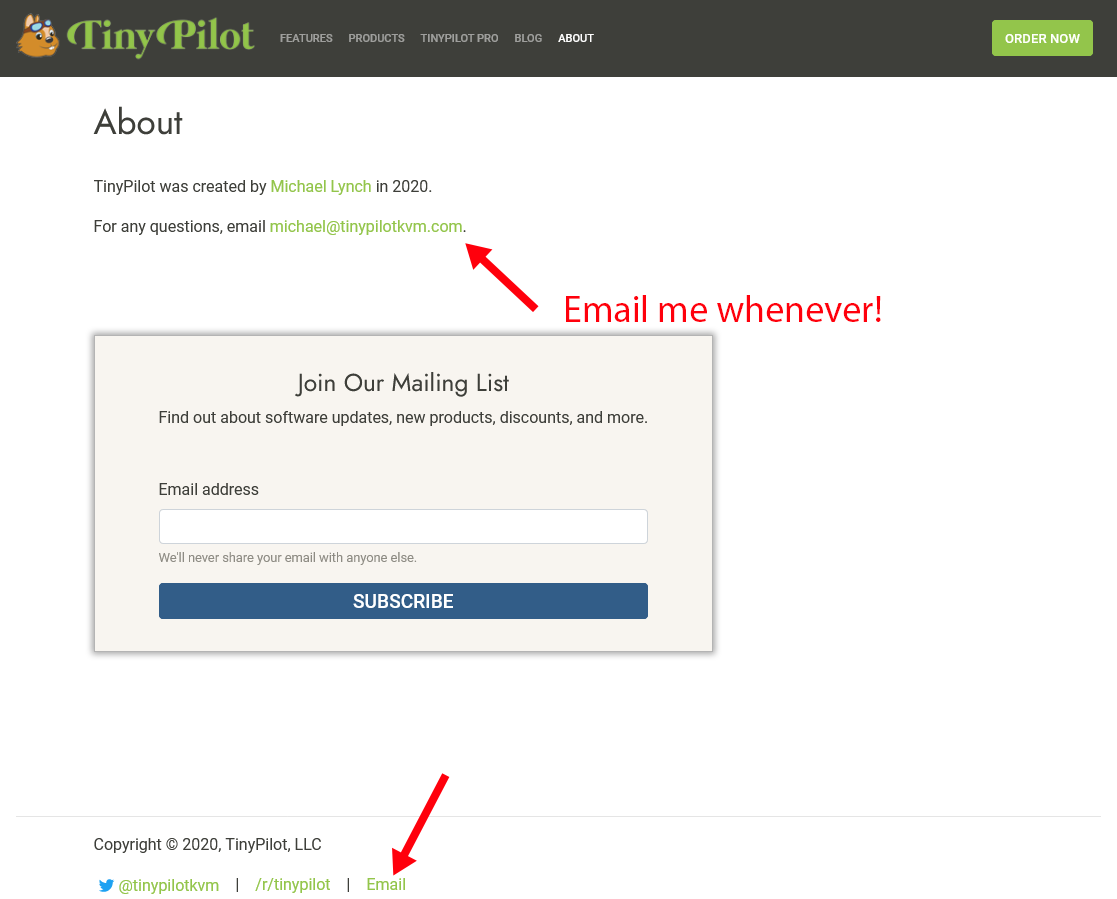 I'm super available!
Soon after
I'm spending 4-5 hours per day responding to customer support emails
Many of the questions repeat
Answers aren't reusable
Founder's ideal
Minimize time on technical support
Customers submit clear steps to reproduce the issue
Customers read all of your available documentation
Customers assign fair, accurate priority levels to all requests
Customer's ideal
Solve their problem ASAP
Minimize time explaining the problem
Avoid:

Signing up for a new account
Learning a support ticket system
Digging through documentation
Support channels
| Support channel | For customer | For founder |
| --- | --- | --- |
| Live chat | Great | Terrible |
| Support email | Good | Bad |
| Ticketing system | Bad | Good |
| Help forum | Okay | Good |
| Documentation | Okay | Great |
Incentivize customers to use better support channels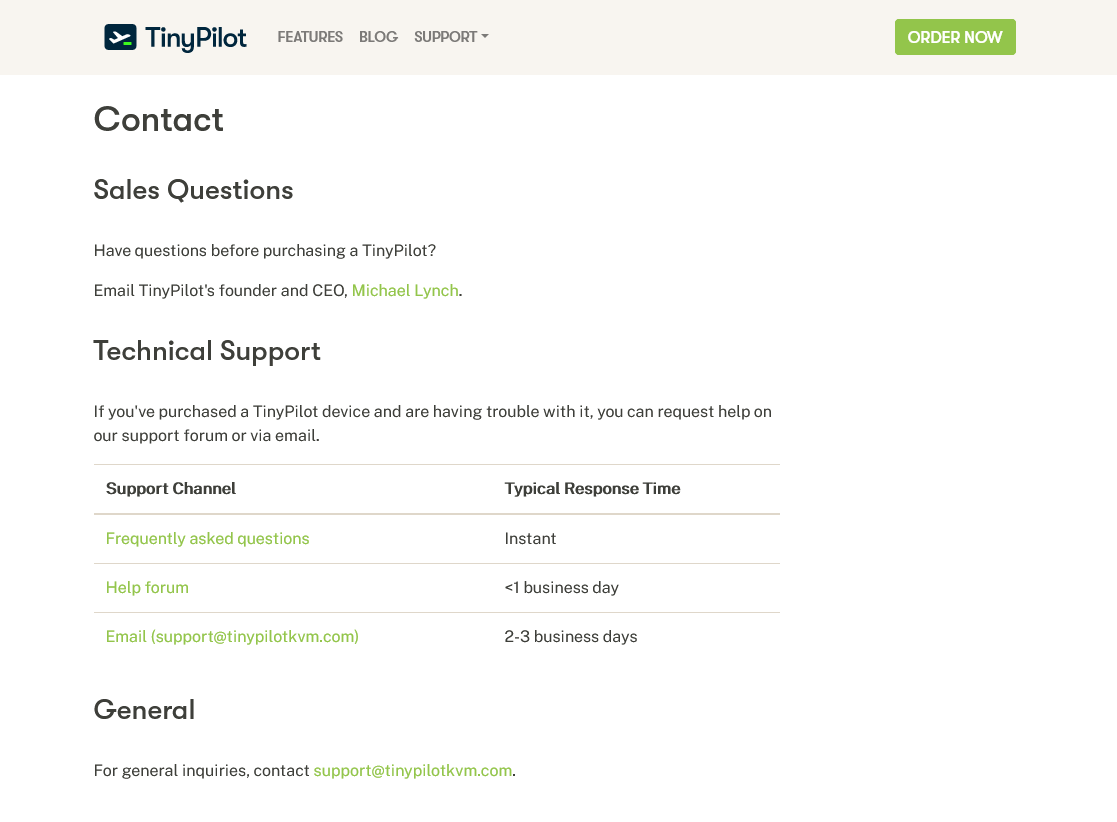 Customers will use the most obvious email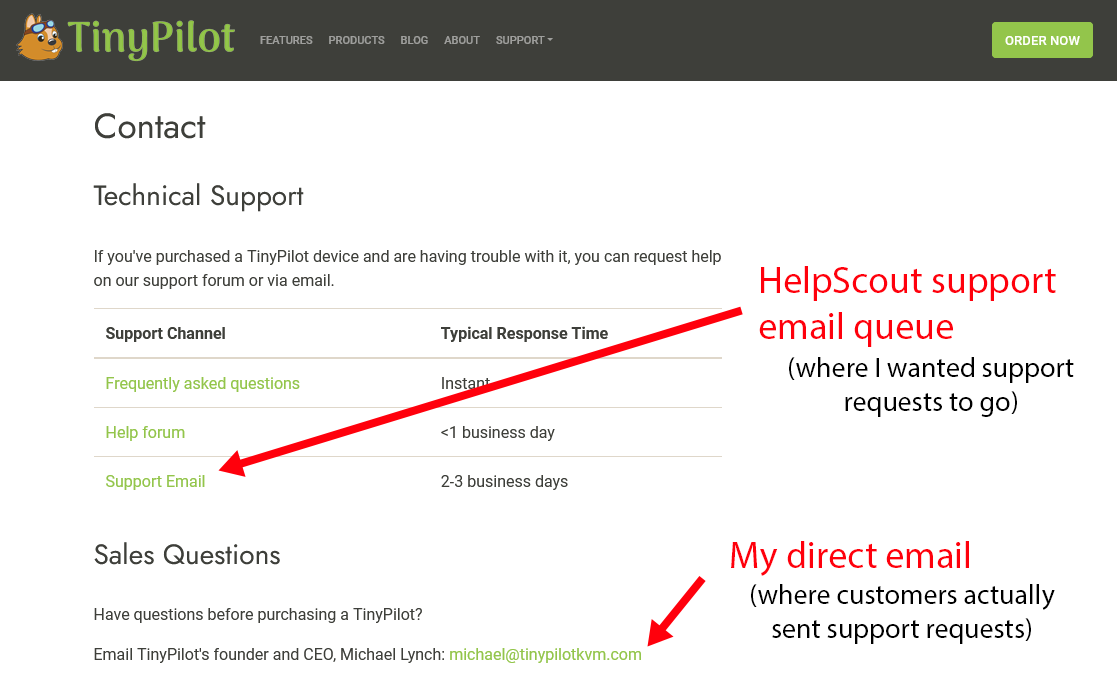 Restructure to present the better email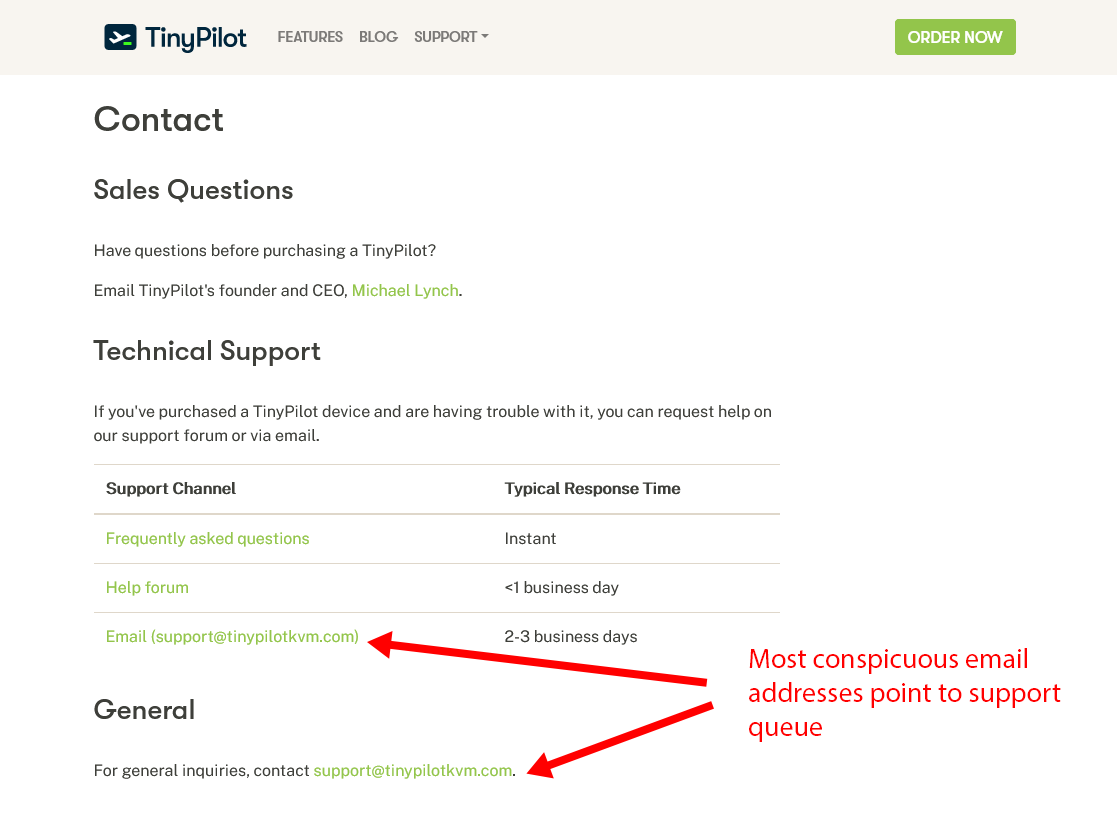 Build a FAQ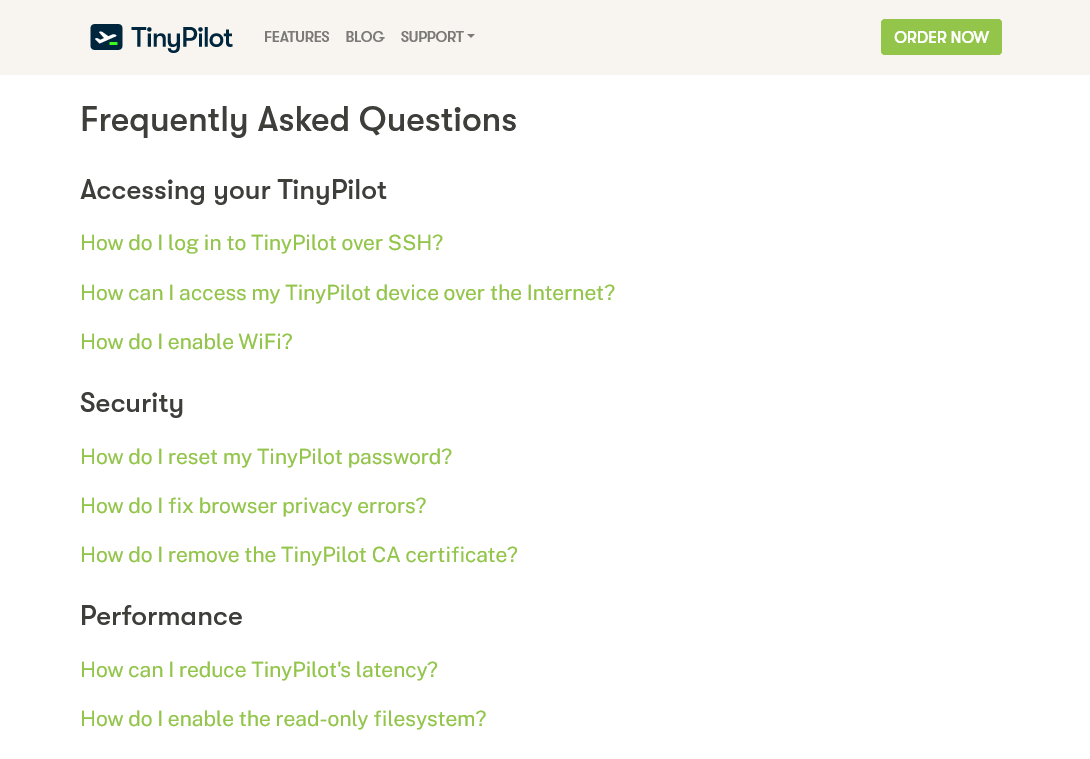 Create a help forum
I like TalkYard

Open-source
Indie developer
Managed hosting starts at $2/month
TinyPilot's help forum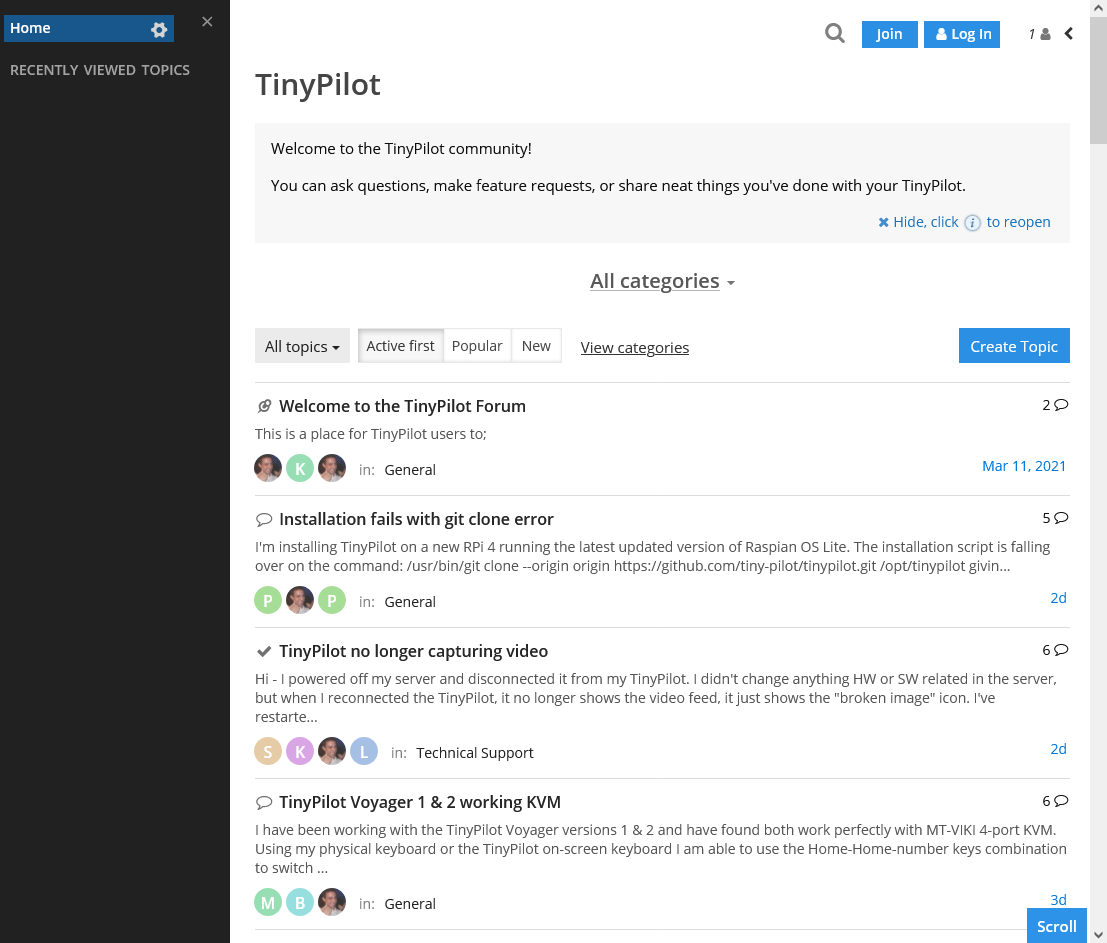 TinyPilot's help forum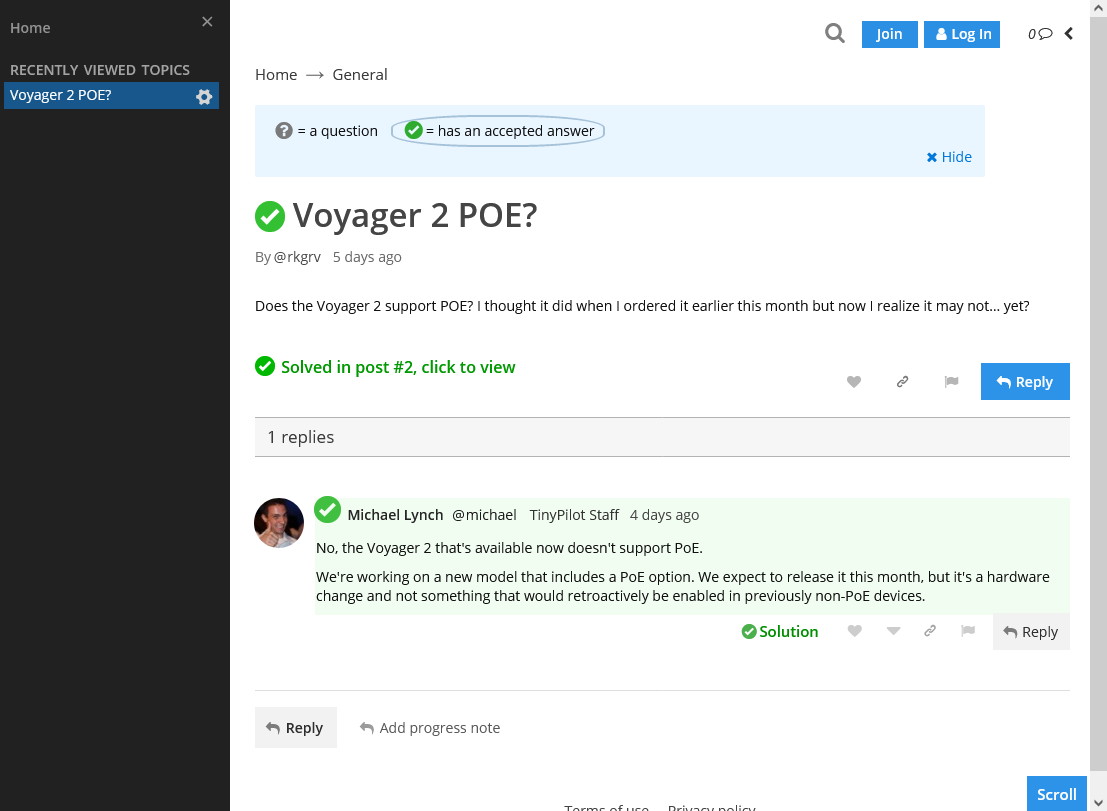 Benefits of help forum
Builds a public corpus of technical help
Useful way to search past error message
Users help each other
Shared inbox >>> private inbox
Even if you're the only person answering

Builds an archive of answers
Easy to scale up when you hire

Offers more support-friendly tools than regular email
HelpScout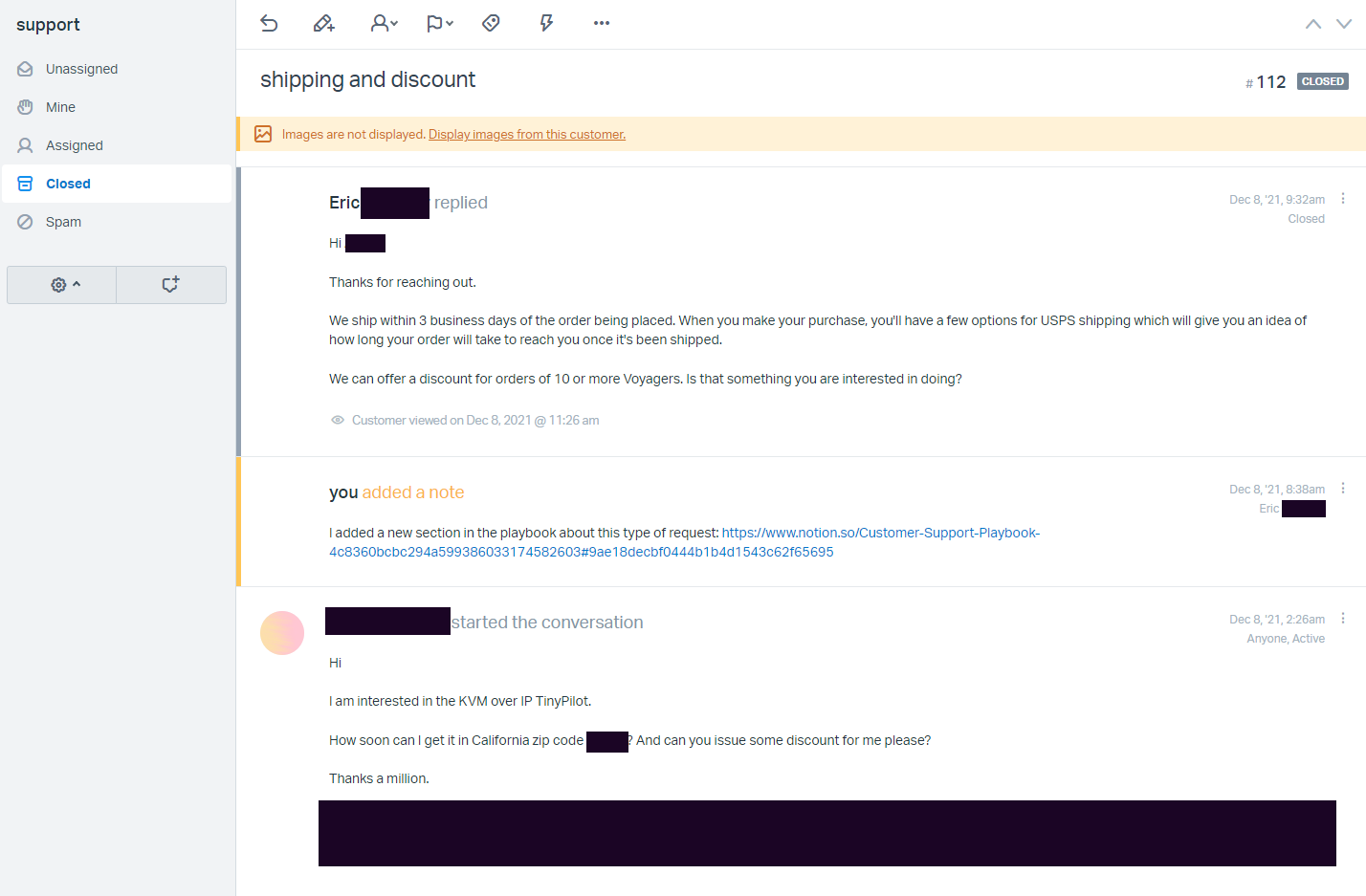 HelpScout: Assigning threads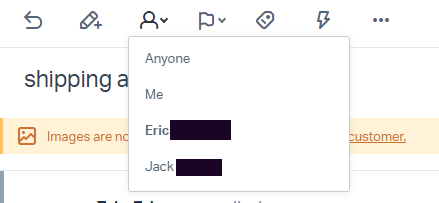 Surprises about customer support
Surprise 1
Customers can answer a maximum of two questions per email
Maximum of two questions
Me: Sorry to hear you're unable to see the remote screen on your TinyPilot!

Can you go to System > Logs > Get Shareable URL and share the URL with me?
Can you go hit the F12 key in Chrome and then click the "Console" tab? Does that show any errors?
Have you tried rebooting the device?
Maximum of two questions
Customer: I just tried rebooting the device. It didn't work.
Me: …
Surprise 2
Quick responses are bad
Quick responses are bad
Expectation: "Customers will love my lightning-fast replies!"
Reality: Customers stop being thoughtful when replies are fast
Why do fast responses make customers worse?
Low latency in replies
No incentive to capture all relevant information

Customer: "If I leave something out, the founder will just ask me for more details in a few minutes."
Solution: Avoid responding in under 2 hours
Set expectations on support pages
Exceptions for legitimately urgent issues (e.g., incorrect shipping address)